X-Rays at Home
Powered by Ultra Mobile Imaging
Contact Your Physician
Have you or a loved one found themselves wondering how to get help for their suspected injury without having to leave home or call an ambulance?
Request X-Rays at Home
Ask your physician about having UltraMobile Imaging come provide a mobile exam in your home. We will work with your physician to obtain the exam order and billing information.
Stay Home
Staying home from the hospital or health clinic saves you time and money. Our technologists can arrive in two hours or less.
Follow Up
Your physician will contact you to follow up on your exam results and treatment options.
X-Ray
We offer standard views without contrast, according to CMS portable X-Ray guidelines, for the following:
Facial bones
Skull
Chest
Ribs
Spine – Cervical A/P lateral
Spine – Thoracic A/P lateral
Spine -Lumbar A/P lateral
Pelvis
Flat Plate
Obstructive Series
Obstructive w/chest
Clavicle
Shoulder
Humerus
Elbow
Forearm
Wrist
Hand
Finger(s)
Hip
Femur
Knee
Tibia/fibula
Ankle
Foot
Heel
Toe(s)
Ultrasound
We offer ultrasound exams 365 days per year based on CMS portable ultrasound guidelines for the following:
Abdominal
Aorta
Venous Doppler
Arterial Doppler
Pelvic
Scrotal
Renal
Thyroid
Ankle Brachial Indexing
Carotid
Superficial Soft Tissue
Cardiac Care
Expanded echo service
Echocardiograms available daily
Final report from cardiologist within 24 hours
Modernized EKG service
PC-based EKGs & WiFi for bedside transmission
EKG trace faxed immediately to facility
Final report with cardiologist interpretation available within 24 hours
Cardiologists available for consult
Resources for education and training
Care for Pneumonia and COPD
Classic question facing attending clinician – pneumonia, COPD, or CHF?
We offer hospital standard for chest X-Ray whenever authorized: AP and lateral view instead of single AP view.
Better visualization of pneumonias, pulmonary edema, pleural  effusions, etc.
Goal is fewer equivocal reports and faster therapy
Optional collaboration on chart information
Pulmonary practices in region set-up/trained to access images and reports
All X-Rays and related reports automatically forwarded to the Rochester Health Information Organization (RHIO).
Hip/Knee Replacements and Suspected Falls
Modernized X-Ray service 
Investment in the latest X-Ray direct radiology (DR) equipment
Most orthopedic practices in the Greater Rochester Area are set up/trained to access images and reports.
Early detection of misaligned appliances and/or failure
Revised protocol for hip studies
Images can be sent directly to local radiology departments for review/comparison.
Provider lines available to referring physicians to consult directly with a radiologist
All X-Rays and related reports automatically forwarded to the Rochester Health Information Organization (RHIO).
Circulatory Disease
Expanded ultrasound service to detect blood clots
Orders every day to 7:00 p.m. with same day service
Five registered vascular technologists
Portable Vascular Lab–Peripheral Arterial Disease (PAD)
Digital ABI machine
Segmental and toe pressures
Early detection PAD often indicative of cardiac problems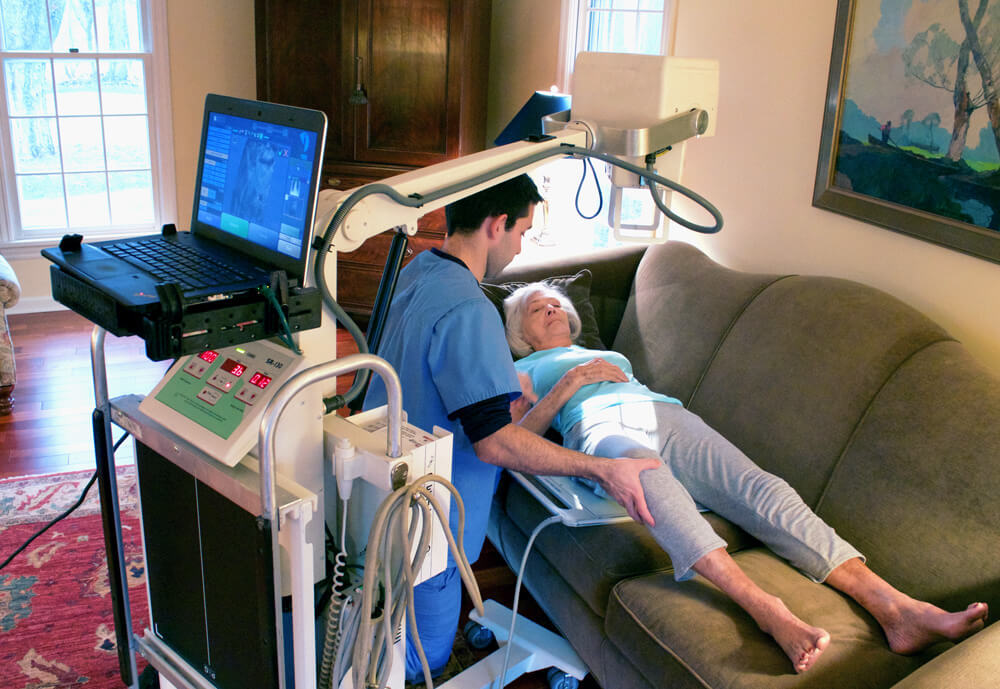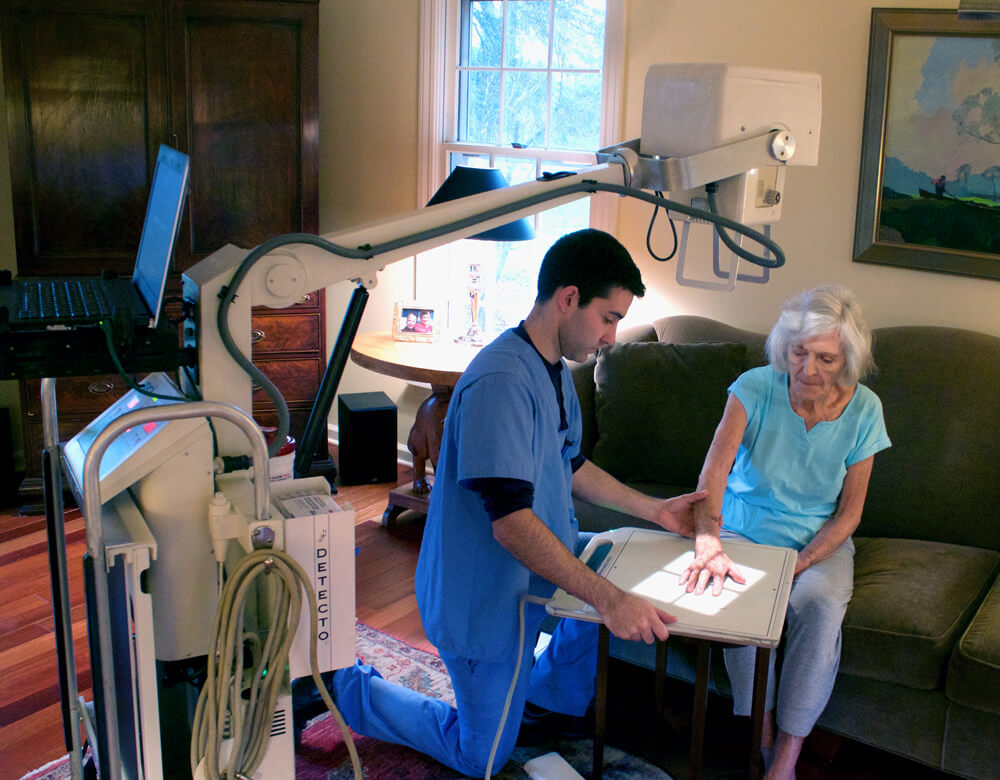 Schedule a demo of our services.
Let us demonstrate how we seamlessly provide convenient in-home care. Schedule an appointment for your free demo today.